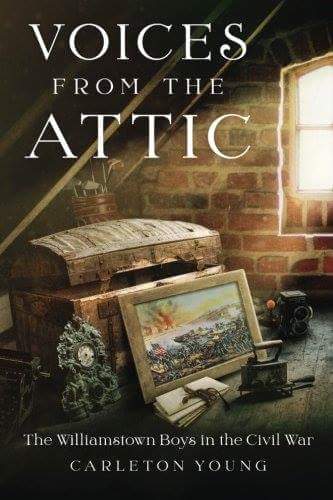 Imagine clearing out your family attic in Pittsburgh and discovering hundreds of letters written during the Civil War. That's what happened to Carleton Young, author of Voices from the Attic.
This is the story of two brothers who witnessed and made history by fighting in the Peninsula Campaign, then at South Mountain, Antietam, Fredericksburg, Chancellorsville, Gettysburg, the Wilderness, and Cedar Creek. They preserved that history through their surprisingly detailed and insightful letters.
Rediscovered after 150 years, their letters offer fascinating insight as seen through the eyes of two soldiers fighting in America's great Civil War.